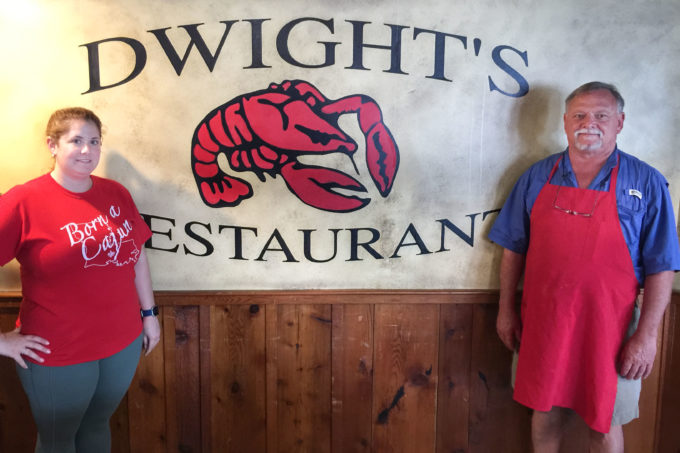 Dwight Breaux and his daughter Brandy Mitchell have been serving Acadiana since 1988. Many come for the daily lunch buffet full of Cajun classics, many more come for the boiled crawfish when in season, but everybody lines up at 11 am Sunday for Dwight's famous barbecue. Cooked on outdoor pits, folks begin arriving early for pork, steak, ribs, sausage, brisket, and chicken—some of the best in Acadiana.
Dwight's outdoor patio is ready with safe distance seating. Place your order inside of anything off our menu and sit outside. Bread bowls, platters, homemade onions, boiled seafood and more!
4800 Johnston St.
Lafayette, Louisiana 70503
337-984-3706
http://dwightsrestaurant.biz/
https://www.facebook.com/dwightsrestaurant/?ref=page_internal
Our SPOTLIGHT series is a reminder to support our many food-related businesses throughout Acadiana during these stay-at-home times. Online and phone take-out orders, curbside pick-up, and Waitr delivery are all available to keep you safe with minimal contact. I urge you to spend your food dollars locally and generously to keep our food culture alive for generations to come. It's important. Thanks, George.