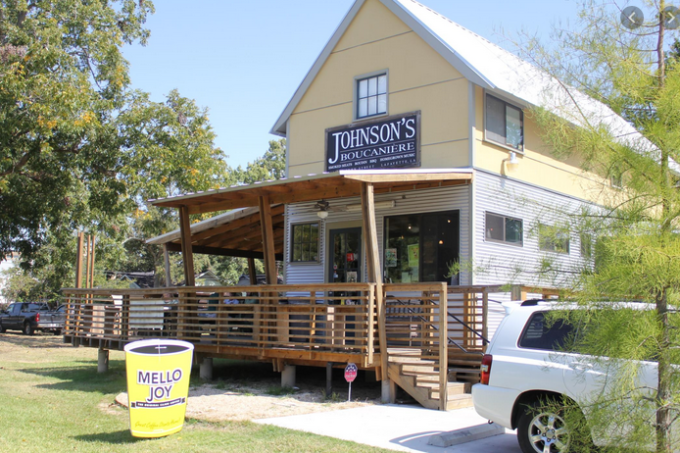 This charming little restaurant/meat market is a rural, Cajun smokehouse (boucaniere) right in the middle of Lafayette. The compact building houses some of the best smoky, sausage-based eats around. Since the 1930s the Johnson family has been making their signature boudin, tasso and andouille, and now the younger generation is taking it to a whole new level. Check them out at lunch and be sure to try the Parrain Special sandwich that marries boudin with grilled cheese.
During the quarantine, they are open for phone-in orders, take-out , WAITR for delivery and outdoor seating.
1111 Saint John St
Lafayette, Louisiana 70501
337-269-8878
www.johnsonsboucaniere.com
Our SPOTLIGHT series is a reminder to support our many food-related businesses throughout Acadiana during these stay-at-home times. Online and phone take-out orders, curbside pick-up, and Waitr delivery are all available to keep you safe with minimal contact. I urge you to spend your food dollars locally and generously to keep our food culture alive for generations to come. It's important. Thanks, George.