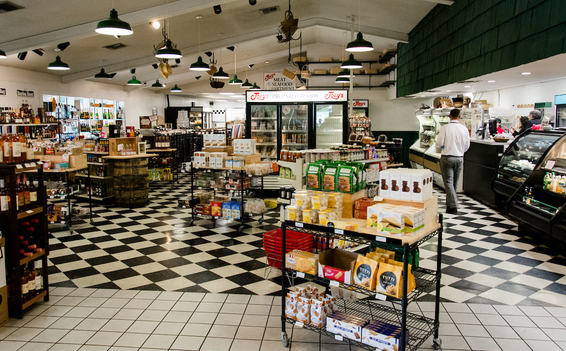 Joey Beyt set out to open a simple meat market over 30 years ago and what he wound up with is nothing less than a 10,000 square foot food emporium dedicated to quality artisan products. While Cajun Creole infuses the product offerings, it is more of a gourmet store that offers handcrafted signature items. Joey has classic French training in the art of the boucherie that shows in the meat counter offerings.
503 Bertrand Drive
Lafayette, Louisiana 70506
337-237-3661
http://www.joeyslafayette.com/
Curbside Pickup Available
Call ahead and Joey's will pull the order so you never have to leave your car. This includes prepared foods, meats, seafood, grocery items as well as lunch menu items.
Store Hours
Monday-Friday 8:00-6:00; Saturday 9:00-6:00
Lunch To Go
Monday-Saturday 10:30-5:30
Our SPOTLIGHT series is a reminder to support our many food-related businesses throughout Acadiana during these stay-at-home times. Online and phone take-out orders, curbside pick-up, and Waitr delivery are all available to keep you safe with minimal contact. I urge you to spend your food dollars locally and generously to keep our food culture alive for generations to come. It's important. Thanks, George.