Catfish Courtbouillon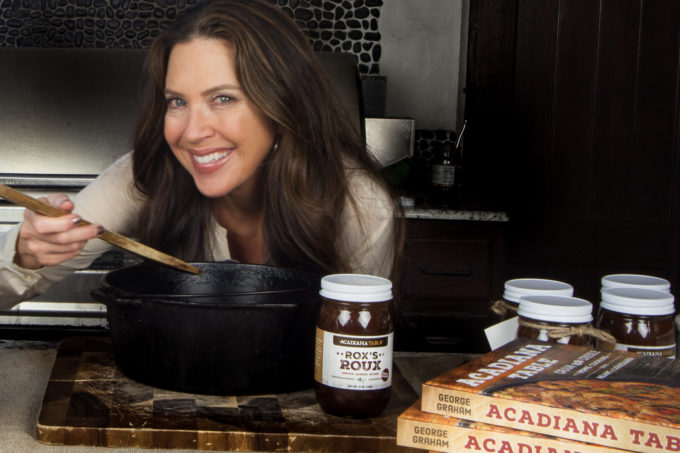 4 strips smoked bacon, chopped
2 medium yellow onions, chopped
2 green bell peppers, chopped
1 cup diced celery
1 tablespoon minced garlic
½ cup chopped fresh parsley
1 teaspoon dried thyme
1 medium fresh jalapeno, seeded and diced
2 cups canned diced tomatoes, drained
4 cups seafood stock
2 tablespoons dark roux
1 bay leaf
1 tablespoon Cajun seasoning blend
1 teaspoon hot sauce
Kosher salt and freshly ground black pepper, to taste
2 pounds catfish fillets, cut into large pieces
4 cups cooked Louisiana long-grain white rice
1 cup diced green onion tops, for garnish
In a black iron pot with a heavy lid over medium-high heat, add the bacon pieces and sauté until browned, about 5 minutes. Remove the bacon and reserve.
In the same pot, add the onions, bell peppers, and celery to the bacon grease and sauté until browned. Reduce the heat and add the garlic, parsley, thyme, jalapeno, and tomatoes. Stir to incorporate and add the stock and roux. Stir the mixture and add the bay leaf and bacon pieces along with the seasoning and hot sauce. Cover and let cook at a simmer for 40 minutes, stirring occasionally.
Uncover the pot and taste the mixture. Add salt and pepper to taste along with any additional hot sauce until it achieves your desired heat level. 15 minutes before serving, submerge the catfish fillets into the sauce and cover. Cook at a simmer until the catfish is tender, about 10 minutes. Cover, turn off the heat and let rest for 5 minutes before serving.
For plating, mound a large portion of rice in the center of a plate or shallow bowl and spoon the courtbouillon sauce around along with pieces of the catfish. Sprinkle with green onion tops and serve with hot French bread and more hot sauce on the side.