Louisiana Seafood Gumbo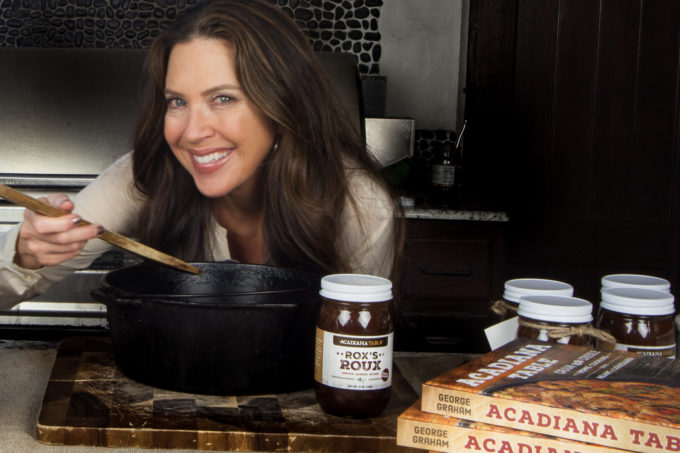 1 tablespoon vegetable oil
2 large yellow onions, peeled and diced
1 cup diced celery
1 cup diced bell pepper
2 tablespoons minced garlic
12 cups shrimp stock
1 cup dark roux
4 bay leaves
4 gumbo crabs, cracked and quartered
3 pounds large raw Gulf shrimp, peeled
1 pint raw oysters, with juice
1 pound white lump crabmeat
Kosher salt and freshly ground black pepper
Cajun seasoning blend
Dash of hot sauce
Gumbo file'
6 cups cooked Louisiana long-grain white rice
1 cup diced green onion tops
In a cast-iron pot with lid over medium-high heat, add the oil along with the onions, celery, and bell pepper. Continue stirring until the vegetables turn translucent and then add the garlic. Combine all the vegetables and then add the stock and roux along with the bay leaves and the gumbo crabs. Bring the liquid to a slow boil. Reduce the heat to a simmer, cover, and let it cook for 1 hour. Check it and give it a stir every 15 minutes and be sure to skim off any fat or foam from the surface.
When you are ready to serve it, add the shrimp, oysters (with their juice), and crabmeat and cook until the largest shrimp are done, about 10 minutes. Season with salt and black pepper along with a light hand on the Cajun seasoning. Don't over season seafood gumbo. Your guests can always add their own hot sauce and gumbo file' at the table.
Ladle the gumbo around a mound of rice and garnish with a sprinkle of diced green onion tops. Ice-cold beer and hot French bread are a given.