Shrimp and Okra Gumbo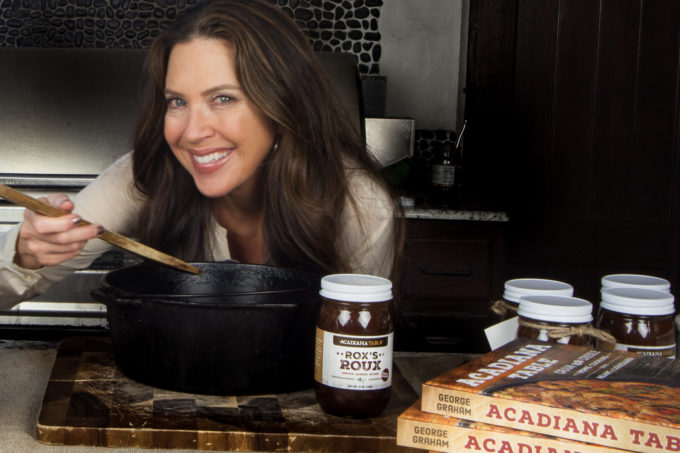 ¼ cup canola oil
2 cups diced yellow onions
2 cups diced green bell pepper
2 cups diced celery
2 tablespoons minced garlic
½ cup chopped flat-leaf parsley
1 cup chopped tasso or smoked ham
2 tablespoons tomato paste
12 cups shrimp stock or seafood stock, plus water if needed
1 cup dried shrimp
2 cups sliced okra
1 ½ cups dark roux
1 tablespoon cayenne pepper
Kosher salt and freshly ground black pepper
3 pounds fresh large Louisiana shrimp
Dash of hot sauce
8 cups cooked Louisiana long grain white rice, for serving
1 cup diced green onion tops
Filé powder
In a large cast-iron pot over medium heat, add ¼ cup of canola oil. Once sizzling hot, add the onions, bell peppers, and celery. Sauté until the onions turn translucent. Add the garlic, parsley, and tasso, and sauté until combined. Add the tomato paste and stir to combine.
Add the shrimp stock along with the dried shrimp. Add the sliced okra. Bring to a boil and add the roux. Lower the heat to a simmer and season with cayenne pepper. Cover the pot and let cook for 1 hour.
After 1 hour, lift the lid and skim the surface of any excess oil. Taste the gumbo. If you prefer your gumbo thinner, add more stock or water. Add salt and pepper to taste. Add the shrimp, cover the pot and simmer for 20 minutes more. Turn off the heat.
Uncover the pot and skim the surface of any excess oil. Sample the finished gumbo and season with hot sauce to taste.
Ladle the gumbo into large bowls over a mound of rice and garnish with diced green onion tops. Have filé powder and hot sauce on the table for adding. Serve with hot French bread.