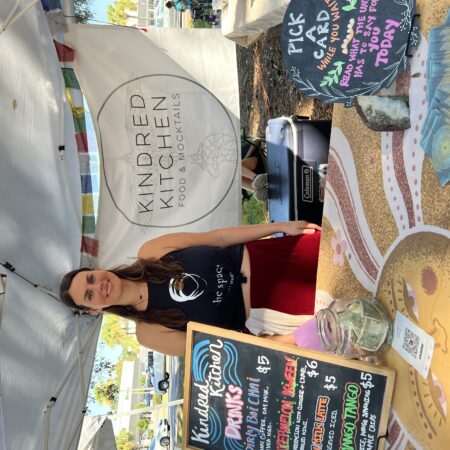 Kindred Kitchen
Renda Ruiz is a true artisan when it comes to healthy eating. Every Saturday morning you will find her and a line of her fans patiently waiting for a taste of her soon-to-be famous avocado toast served on farm bread with blistered tomatoes, radish, basil, black sesame seeds, jalapeño oil and micro greens. That's just one of several morning munchies that brings 'em back week after week. Also, Renda is a private chef and can cater your next party. (Tip: Try an ice-cold Watermelon Mocktail and you can thank me later.)
337-707-1970
Instagram: https://www.instagram.com/kindredkitchenla/?hl=en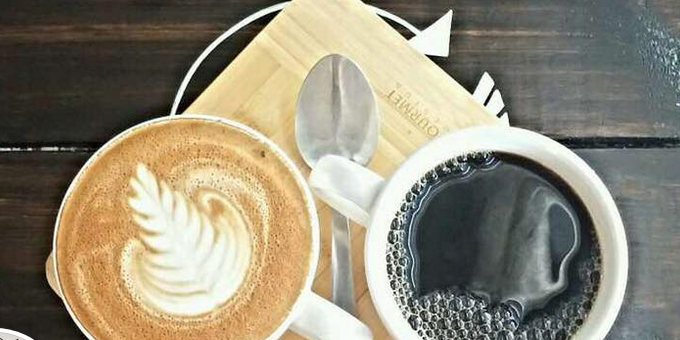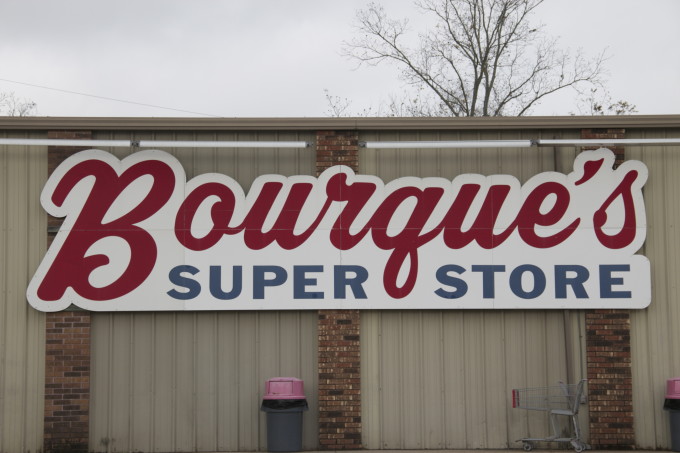 Bourque's Super Store
In 1948, Adolph and Yvonne Bourque had no idea that what started out as a small, family-owned market would grow into a grocery "super store". Four generations and 20,000 square feet later, Bourque's in Port Barre is the culinary anchor of this region of St. Landry Parish. It is acclaimed for its boudin, cracklins, smoked sausage, and a unique jalapeno sausage and cheese bread. (Tip: Buy their whole quail stuffed with jalapeno sausage and try my stuffed quail gumbo recipe here.)
581 Saizan Avenue
Port Barre, Louisiana 70577
337-585-6261
http://www.bourquespecialties.com/
https://www.facebook.com/pages/Bourques-Supermarket/148470321847147


Lafayette Convention and Visitors Commission
Lafayette has a strong presence in the US travel market by virtue of a well-organized CVB. Ben Berthelot and his staff have an excellent program in place and are ready to help any traveler or organization looking to plan a visit. While they focus on Lafayette, they understand their role as the key destination in the broader Acadiana region. When in Lafayette, stop by the welcome center or visit the website for information about Acadiana.
1400 NW Evangeline Thruway
Lafayette, Louisiana 70501
337-232-3737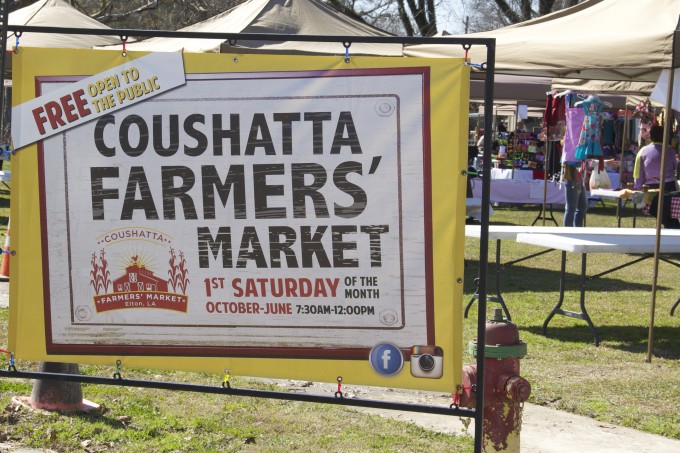 Coushatta Farmers' Market
The Coushatta Tribe of Louisiana is championing the growth and sustainability of the many farmers and artisans (food and crafts) from the southwest corner of the state. Located in Elton, Louisiana, the Coushatta Farmers' Market is open the first Saturday of the month from October thru June. Check their schedule online for cook-offs and other special events. (Tip: Be sure to sample authentic Coushatta tribal culture with a taste of the delicious Indian Fry Bread made from scratch.)
Corner of Hwy 190 and Pine Street (adjacent to Capital One Bank)
Elton, Louisiana
337-246-3199
First Saturday of the month (Oct-June) from 7:30 to Noon
imperialcalcasieu@yahoo.com
https://www.facebook.com/coushattafarmersmarket/timeline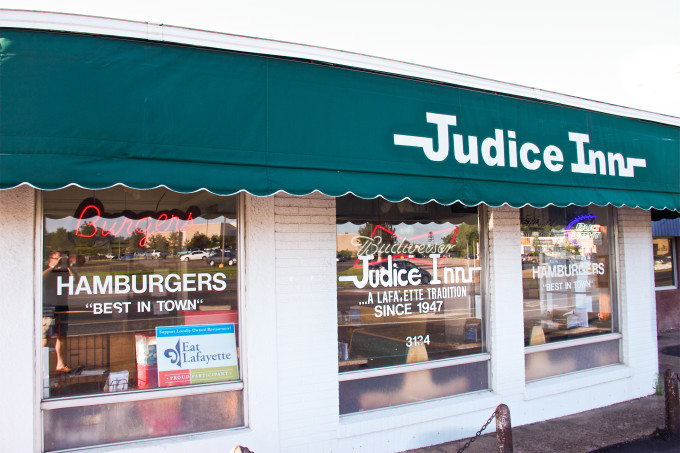 Judice Inn
Brothers Alcide and Marc Judice opened this burger joint in 1947, and it has stood the test of time. Literally. Not a thing has changed in all those years, and that's just the way the loyal crowd that packs the place wants it. Some out-of-towners miss the point about Judice Inn – just a simple burger with a thick slice of onion all wrapped up in white paper with an ice-cold Coca-Cola in the little green bottle. It's culinary perfection. Get there early on a Saturday or be prepared to wait. (Tip: Order a bag of Zapp's Crawtator potato chips because they don't serve fries. Not ever.)
3134 Johnston St
Lafayette, Louisiana 70503
337-984-5614
http://www.judiceinn.com/
Marcelle Bienvenu
Bigger than life. Bubbling over with passion. Brimming with knowledge. I first met Marcelle Bienvenu over twenty years ago when she asked me to guest chef at her bistro, Chez Marcelle. She was born in St. Martinville, a small historic town on the banks of Bayou Teche in South Louisiana where she and her husband Rock still live today. Writer, cookbook author, restaurateur, culinary instructor, Marcelle is the "Queen of Cajun Cooking." Visit her website at: www.marcellebienvenu.com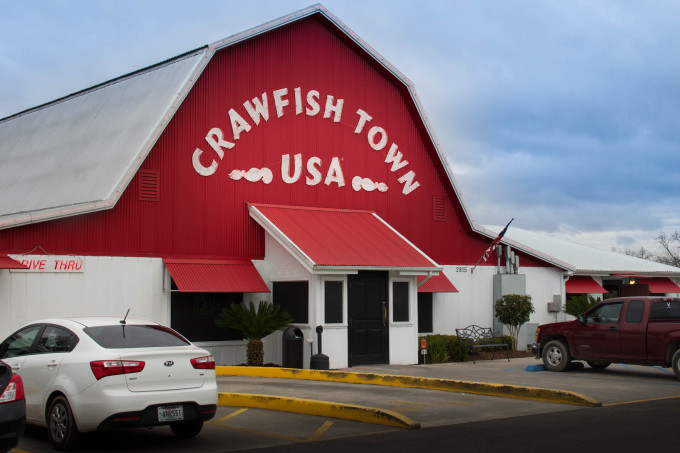 Crawfish Town USA
At age 12, Johnny Hebert was washing dishes in a Cajun restaurant dreaming of owning his own place. A bunch of years (and invaluable experience) later, he and his wife Wendy are the proprietors of Crawfish Town USA, a Cajun institution. Seafood is the specialty, and the crawfish pot is always boiling when the season is in full swing. Just off I-10 in Henderson, Louisiana, Johnny's place is easy to find, or he'll bring it to you with their extensive catering operation. (Tip: Bring an ice chest and check out their Fresh Market retail store next door.)
2815 Grand Point Highway
Henderson, Louisiana 70517
337-667-6148
https://www.facebook.com/CrawfishTownUsa
http://www.crawfishtownusa.com/
Lafayette Farmers and Artisans Market at the Horse Farm
Under the moss-covered oak trees of the soon-to-be-built Horse Farm park in central Lafayette is one of the premier farmer's markets in all of Louisiana. Meats, vegetables, fruits along with artisan crafts – this market has it all. Even live Cajun music performed in the round. (Tip: Bring the kids for face painting fun.)

Every Saturday, 8am-12pm
2913 Johnston Street
Lafayette, Louisiana 70503
337-944-4167
www.marketatmoncuspark.com
https://www.facebook.com/LafayetteFarmersAndArtisansMarketAtTheHorseFarm

Louisiana Seafood Promotion and Marketing Board
One of many sources for information about our incredible Gulf seafood is LouisianaSeafood.com. The Louisiana Seafood Promotion and Marketing Board's mission is to support the many fishermen, harvesters, processors, retailers, and restaurateurs that make up the seafood industry in Louisiana. Visit the website for more info and recipes.
http://www.louisianaseafood.com
Rusted Rooster
Alex Andrade and John Bienvenu are turning out a creative menu of Cajun Creole specialties from their Rusted Rooster café in the heart of Lafayette. Located just across the street from city hall, this compact eatery is a must-stop and only open for breakfast (killer chicken biscuits) and lunch (a unique Reuben sandwich called the Zerben). Lots of great menu choices.
105 St. Landry
Lafayette, Louisiana 70503
337-534-4135
https://www.facebook.com/RustedRoosterLafayette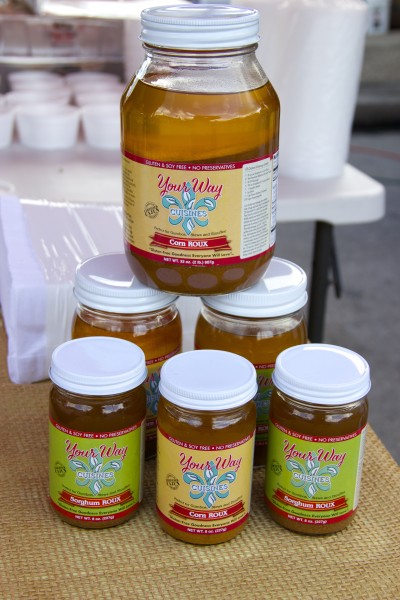 Your Way Cuisines Gluten-Free Roux Products
In the past, it's been difficult for the gluten-free crowd to enjoy a classic Cajun gumbo. But now, you can have it your way with Kristie Buford's Your Way Cuisines line of gluten-free roux products made with coconut oil. Corn roux and sorghum roux take the wheat flour out of gumbo and a host of other down-home Cajun and Creole favorites. Plus, there are fewer carbs and calories per serving than a traditional roux. The taste (I tried the corn roux) is terrific, and you'll be hard-pressed to tell the difference. Look for the products in Lafayette at Drug Emporium, Rouse's, Fresh Pickin's and other area retail outlets. (Tip: For phone orders, just give Kristie a call, and she'll ship the product directly to you.)
209 E. Vincent St.,
Maurice, Louisiana 70555
337-257-7328
kristie@yourwaycuisines.com
http://www.yourwaycuisines.com/home
https://www.facebook.com/pages/Your-Way-Cuisines-Gluten-Free-Goodness-LLC/271542289633077?sk=timeline
Duos Cajun Corner
Jean Duos and his wife Mia have put their heart and soul into this eclectic little stop along the highway between Opelousas and Washington. Smoked meats and a top-notch cracklin' are the main reasons to pull over. And Jean's mother will always have fig, sweet potato, and blackberry sweet dough pies for sell. (Tip: Load up on Jean's hickory-smoked turkey necks and make my recipe for Smoked Turkey Neck Gumbo.)
840 U.S. 167
Opelousas, Louisiana 70570
337-628-0123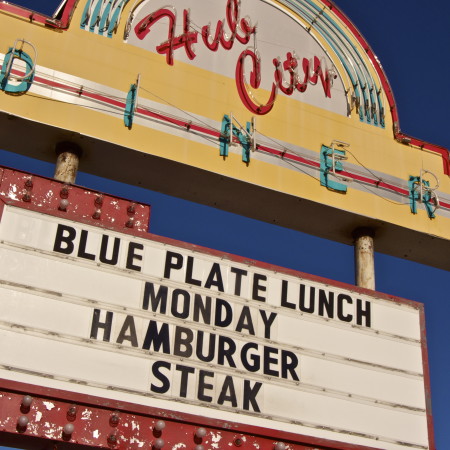 Hub City Diner
I opened this rock and roll concept restaurant with Charlie Goodson and Pat Mould over 20 years ago, and it's still going strong, now under the expert eye of Jimmy Guidry. Southern Living magazine recognized it as one of the best examples of the retro fifties diners in America. (Tip: Put a quarter in the jukebox and sit at the counter for a Chocolate Malt and an order of Atomic Q's. And say hello to my friend Jimmy.)
1412 South College Road
Lafayette, Louisiana 70503
337-235-5683
www.hubcitydiner.com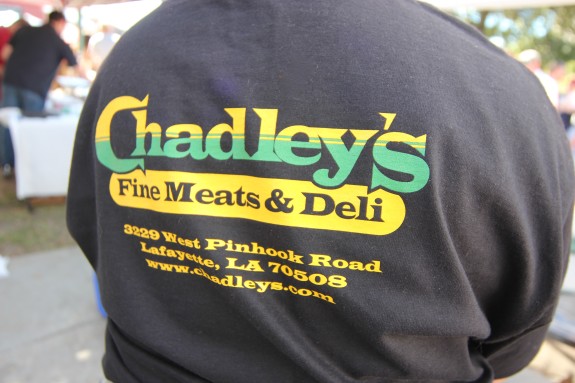 Chadley's Fine Meats and Deli
Check out Chadley's in Lafayette for a wide selection of meats and deli items. Try their daily plate lunch (the Fried Pork Chops are tops) and a killer boudin. And if you are a hunter, they will process your wild game and turn it into some tasty sausage.
Chadley's Meats
3227 West Pinhook Road
Lafayette, Louisiana 70508
337-889-3886

Sebastien's West End Seafood Market
Sharon Sebastien is the least likely fishmonger you'll ever meet. Along with her husband David, she runs her Opelousas seafood market with an eye toward bringing her customers exactly what they want, no matter where it comes from. Decked out in his long bib apron, Troy Deville will be prepping fresh crabs, gou, garfish, snapping turtle (live and dressed), catfish (whole, nuggets, or heads), collar bone, frogs legs, and crawfish – all straight from the bayous, basin, or Gulf. (Tip: Find out when they have a new supply of fresh-caught snapping turtle for making the best turtle soup ever.)
1538 West Landry St
Opelousas, Louisiana 70570
337-407-0780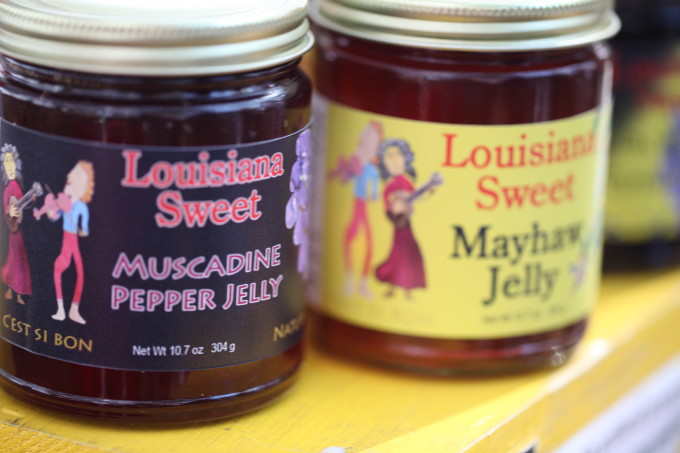 Louisiana Sweet
Jack Deshotels and Jim Leonard are passionate about jelly – pepper jelly to be exact. What started over a cup of coffee has grown into a Louisiana orchard turning out satsuma, mayhaw, blackberry, blueberry, fig, persimmon, and muscadine spiced-up jellies. You'll find Jack at the local farmer's markets, and you can buy the products in many Acadiana area retail locations, or they'll ship directly to you. (Tip: Try the Muscadine Pepper Jelly (my favorite) spooned over cream cheese for a quick and easy dip.)
Lafayette, Louisiana
337-371-7825
Annett@louisianasweet.net
http://www.louisianasweet.net/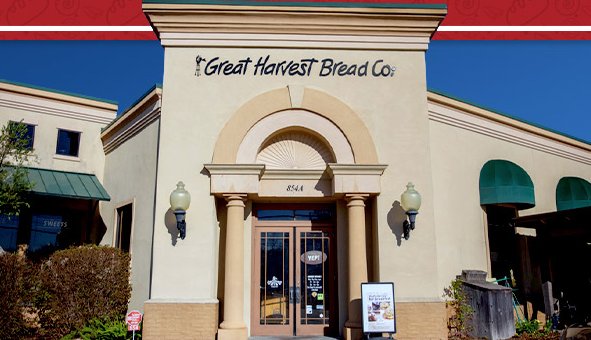 Great Harvest Bread
This green-certified bakery and restaurant serves up artisan-baked breads, sandwiches and tasty salads as well. You can find them at the store every day but Sunday. (Tip: Their Bayou Bars are addictive – buy a sack full.)
Great Harvest of Acadiana
854A Kaliste Saloom Road
Lafayette, Louisiana 70508
337-236-8966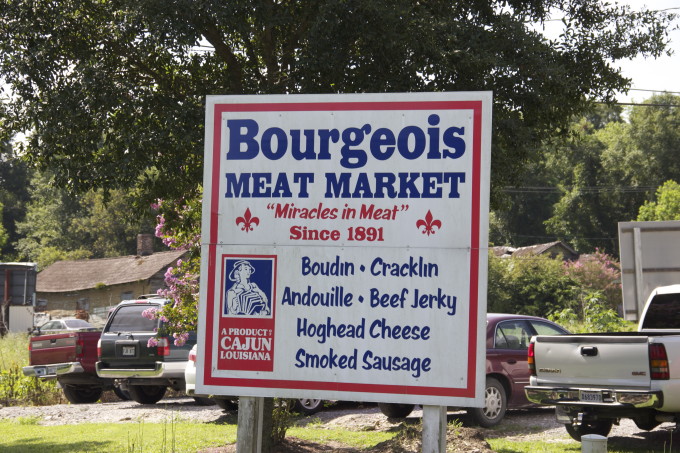 Bourgeois Meat Market
In 1891, Valerie Jean-Batiste Bourgeois slaughtered one pig at a time and peddled the fresh cuts by horse and carriage to bayou villages in rural Lafourche Parish; not returning home until the entire animal had been sold. Four generations later, the Bourgeois family is still at it, working from their storefront in Thibodaux. Meats of all kinds are their specialty, and it's worth a detour off Hwy 90. (Tip: Their one-of-a-kind Cajun beef jerky is world famous and addictive. Load up.)
543 W Main St
Thibodaux, Louisiana 70301
985-447-7128
https://bourgeoismeatmarket.com/
https://www.facebook.com/pages/Bourgeois-Meat-Market/381372765305482
Keeper's Specialty Meats
Keith and Cathy Venable are carrying on the French Acadian tradition of butchering and smoking meats the old-fashioned way. This hard-working and highly skilled couple own Keeper's Specialty Meats located on the Church Point Highway just outside of that sleepy little town. Keith is the meat master turning out a long line of delicious Cajun specialties including a tasty rendition of smoked ponce (stuffed pig's stomach). (Tip: Stop for a quick bite on a day when Keith is serving up his fork-tender tasso sandwich.)
9698 Church Point Highway
Church Point, Louisiana 70525
337-684-0409
keeperscp@yahoo.com
https://www.facebook.com/KeepersC.P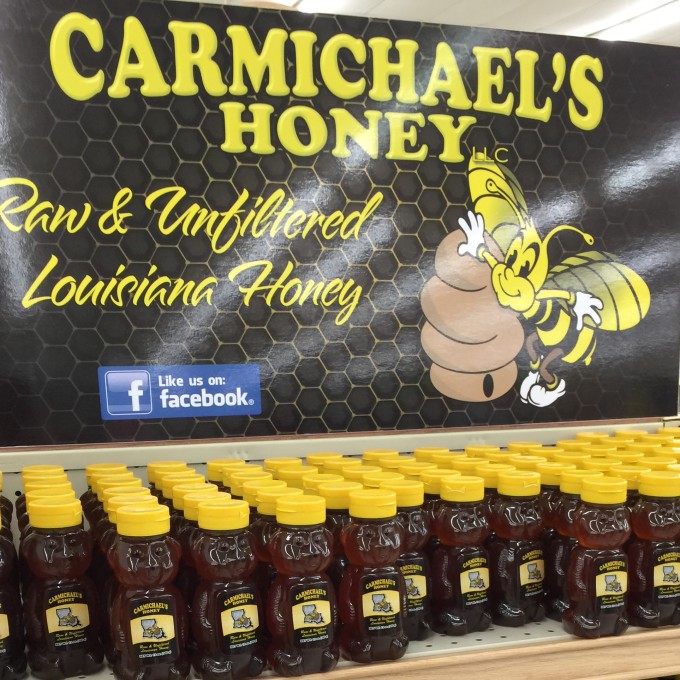 Carmichael's Honey
Nathan Carmichael runs a third generation bee-keeping operation on the outskirts of Sunset, Louisiana. Carmichael's is one of the largest operations in the state and ships honey to all major grocery chains as well as dozens of rural markets throughout Acadiana. (Tip: Look for their cinnamon honey for a sweet morning treat.)
PO Box 761
Youngsville, Louisiana
337-446-3588
https://www.facebook.com/carmichaelshoney/timeline
Bruce Foods
My friend Si Brown and his family run one of the oldest family-owned food manufacturers in America. Bruce Foods is a huge international outfit specializing in Cajun specialties such as bottled hot sauce like their "Original" Louisiana Hot Sauce with the famous red dot and the Louisiana Gold Pepper Sauce. You'll find Bruce's in wide grocery distribution or their products can be ordered online. (Tip: One of my favorite products is their Bruce's sweet potato pancake mix.)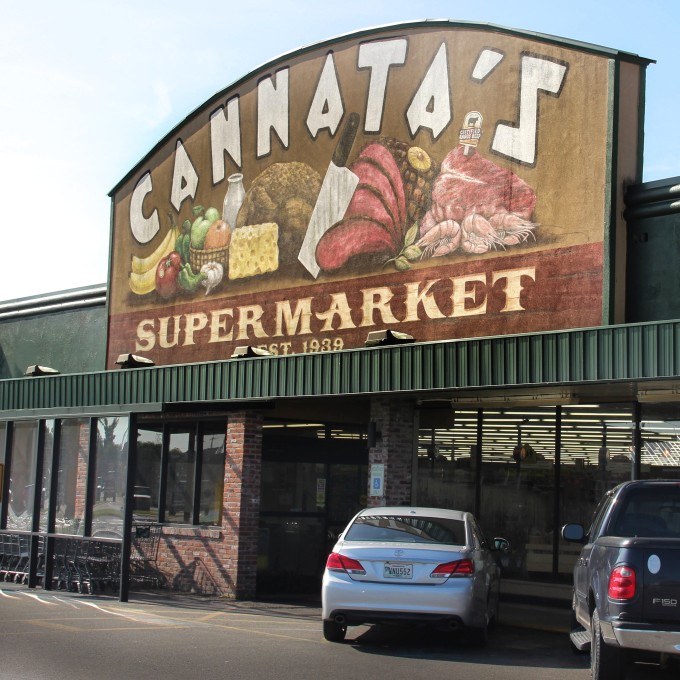 Cannata's Family Markets
Proud Italian immigrant Vincent Cannata started his market in 1939 and is now the oldest family-owned grocery chain in South Louisiana. With Morgan City and Houma locations, Cannata's focus is fresh-baked bread, prepared foods and specialty meats. (Tip: With a name like Cannata, you know they have a killer Italian sausage. Load up.)
6010 Highway Avenue
Morgan City, Louisiana 70538
985-384-5720
1977 Prospect Blvd
Houma, Louisiana 70363
985-872-2900
http://www.cannatasmarket.com/index.html
https://www.facebook.com/cannatas
Bread and Circus Provisions
My good friend Chef Manny Augello is changing the culinary landscape of Lafayette from his storefront on Bendel Road turning out an eclectic line-up of artisan pizzas and other creative chef-driven menu items. (Tip: Manny's daily lunch is famous: Be sure to go on Thursday for his cheese-filled Juicy Lucy burger. )
258 Bendel Rd
Lafayette, Louisiana 70503
337-408-3930
https://www.facebook.com/BreadAndCircusProvisions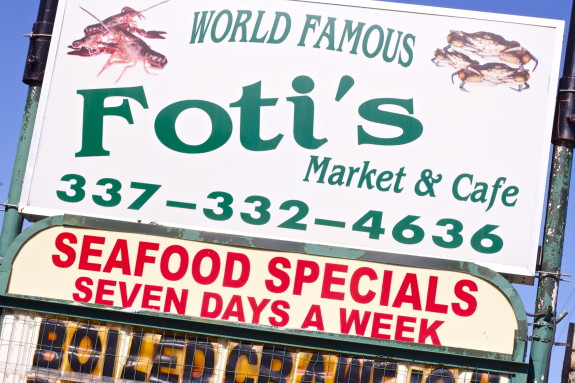 Foti's (aka The Fruit Stand / The Nut Hut)
"World Famous," as the sign proclaims, may be a stretch, but Floyd Foti's little stop at the red light in Breaux Bridge could be the world's hardest working market. For seven days a week, it's a boiling station, a café, a pecan sheller, produce market, grocery, feed and seed as well as a garden and gift shop. From frozen frog's legs to fresh fruit, I can always find something of interest at Foti's. And they buy scrap metal, too.
At the corner of Hwy. 31 and Hwy. 94
200 West Mills Avenue
Breaux Bridge, Louisiana 70517
337-332-4636
www.thefruitstandinc.com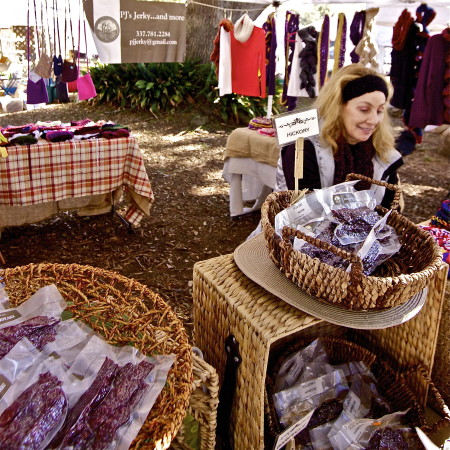 PJ's Jerky
There aren't too many artisan jerky makers in Acadiana. Linda Parisi-Jarred is the first – and only — one that I've met. But after just one taste of her Cracked Pepper jerky, I was hooked. She has some tasty versions such as Inferno, Teriyaki, Sweet Maple and Hickory. You can find Linda most Saturdays at the Lafayette Farmers and Artisans Market at the Horse Farm. (Tip: Try the Sweet Cajun jerky with a balance of sweet and heat.)
pjjerky@gmail.com
337-781-2284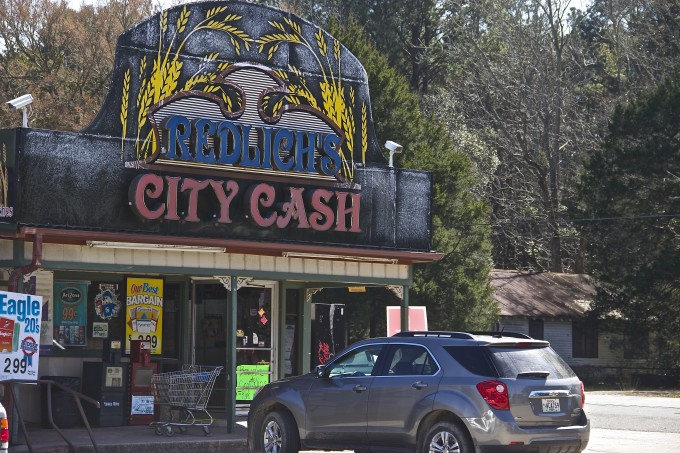 Redlich's City Cash
It's hard not to notice the casino-like signage over the entrance to this rural grocery and meat market. But instead of slots, you'll find lots of great Cajun prairie smokehouse delicacies like tasso, head cheese, andouille and a spicy, crispy-skinned boudin that packs in the flavor. (Tip: Buy their smoked ponce (sausage stuffed into a pig's stomach) and cook it down (see my recipe here) like a pot roast served over white rice. Delicious!)
2511 Basile Eunice Hwy (Hwy 190)
Basile, Louisiana 70515
337-432-6650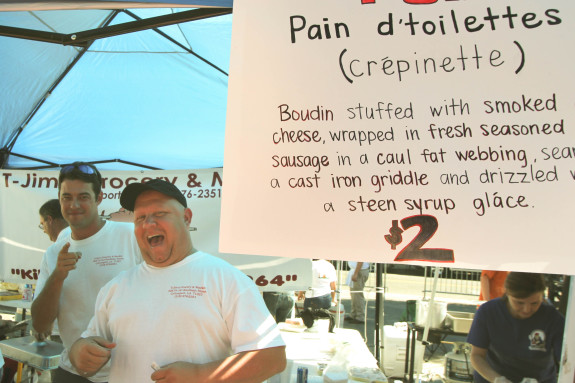 T-Jim's Grocery & Market
When you're driving through Avoyelles Parish just north of Acadiana, head over to Cottonport, Louisiana and T-Jim's place. This market is serving up some exceptionally creative takes on hand-butchered meats and cracklins along with a fabulous boudin. I judged their 2nd Place award-winning crepinette at the annual Boudin Cook-Off in Lafayette– DELICIOUS!
928 Kaufman Street
Cottonport, Louisiana 71327
318-876-2351
Charley G's Restaurant
This trendy eatery offers up some of the best upscale, Cajun and Creole dishes in Lafayette. With an emphasis on fresh seafood cooked on a wood-fired grill, chef Holly Goetting commands the open kitchen stage here. (Tip: Try their signature, bechamel-infused crab cakes.)
3809 Ambassador Caffery Parkway
Lafayette, Louisiana 70503
337-981-0108
www.charleygs.com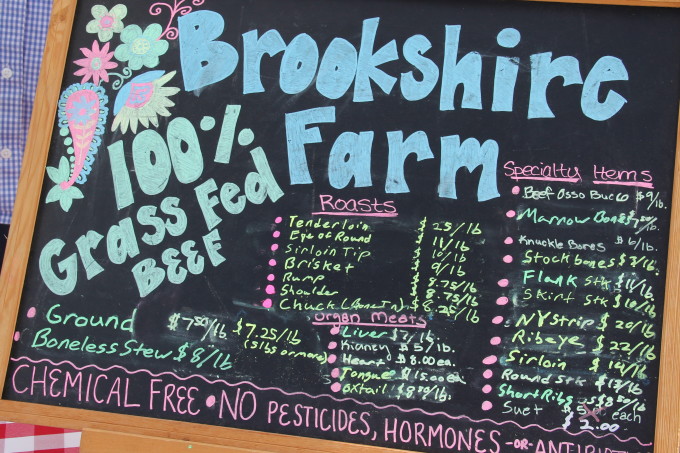 Brookshire Farm Meats
If you get a chance to meet the Blanchet family, you'll find one of the hardest working farm families in Acadiana. They take the craft of beef artisanship seriously and produce only quality, grass-fed cattle with no growth stimulants, antibiotics or other synthetic additives. Look for them at local farmer's markets and order by phone or online. (Tip: Reserve a split half of beef and share it with your neighbors.)
8916 Brookshire Rd
Abbeville, Louisiana 70510
337-893-5115
bob@brookshirefarm.com
http://www.brookshirefarm.com/
Bayou Teche Brewing
After a military stint in Germany, Karlos Knott brought his brew-making skills back home to Arnaudville, LA, and along with his two brothers established Bayou Teche Brewing. The company has wide distribution, and its acclaimed craft beers have won awards in numerous competitions. The bronze-colored LA-31 Bière Pâle and the Boucanèe made with cherry-wood smoked wheat are my two favorites. (Tip: Take a tour of the brewery Tuesday through Saturday.)
Bayou Teche Brewing
1094 Bushville Highway
Arnaudville Louisiana 70512
337-303-8000
http://bayoutechebrewing.com/
Evangeline Maid Bakery
Smack dab in the middle of Lafayette, Louisiana sits a local gem — Evangeline Maid Bakery. Each day since 1919, in the plant across the street from the iconic giant spinning bread sign, 165 employees work 24/7 producing half-a-million loaves per week. No matter where you're from, this is the white Pullman loaf sandwich bread you grew up eating. Little known fact: The giant spinning bread sign has its own Facebook page (see below). (Tip: Buy the bread most anywhere in Acadiana and try my Peppered Pork Jowl and Fried Green Tomato BLT recipe here.)
720 W Simcoe St
Lafayette, Louisiana 70501
337-232-1611
https://www.facebook.com/SpinningBread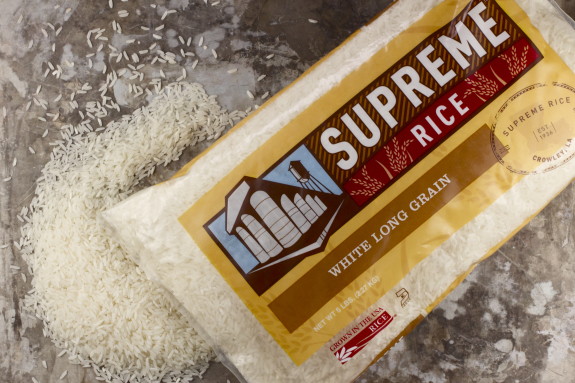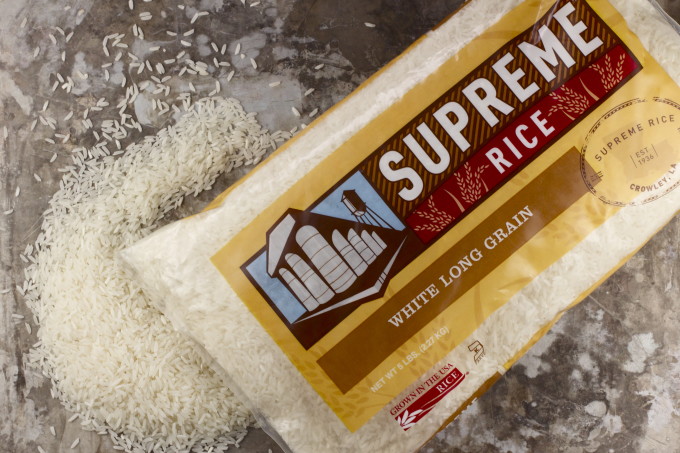 Supreme Rice
The Supreme name has been around since the 1930's, where they have milled and shipped rice worldwide from Crowley, Louisiana. You can now find the Supreme brand on grocery shelves across the region. (Tip: Cook their new Louisiana jasmine rice. The aroma alone is intoxicating.)
Supreme Rice
Louisiana Rice Mill, LLC
PO Box 490
Crowley, Louisiana 70527
337-783-9777
www.supremericeusa.com
https://www.facebook.com/SupremeRice?ref=ts&fref=ts